Adele Elsbach
Paulinstraße 119, 54292 Trier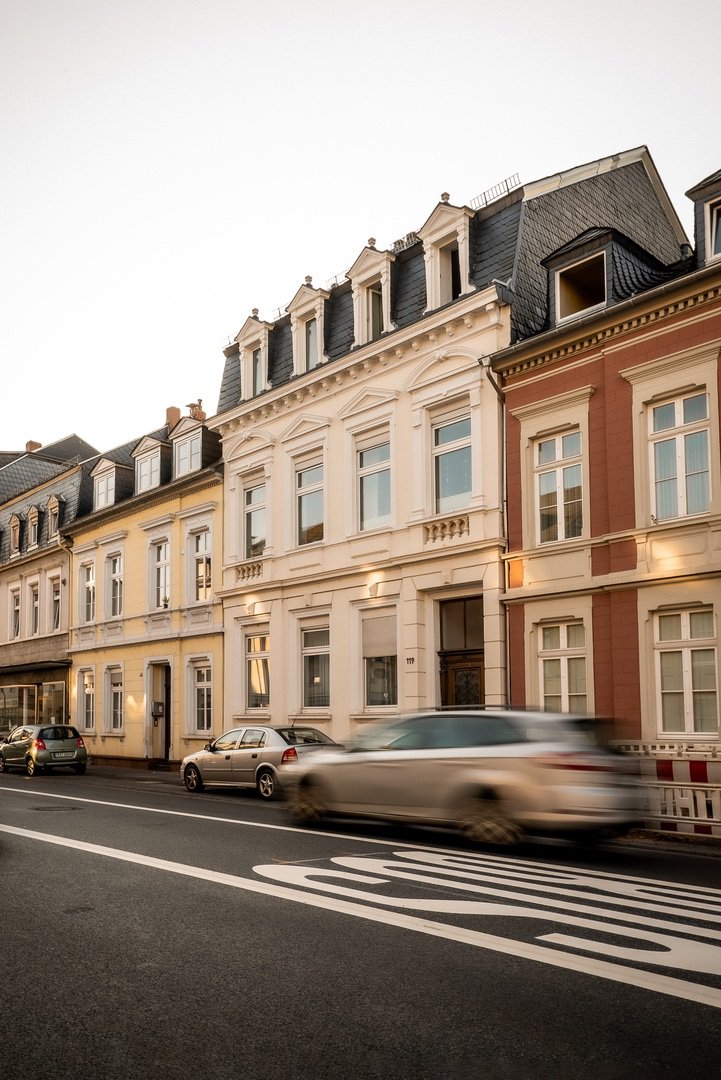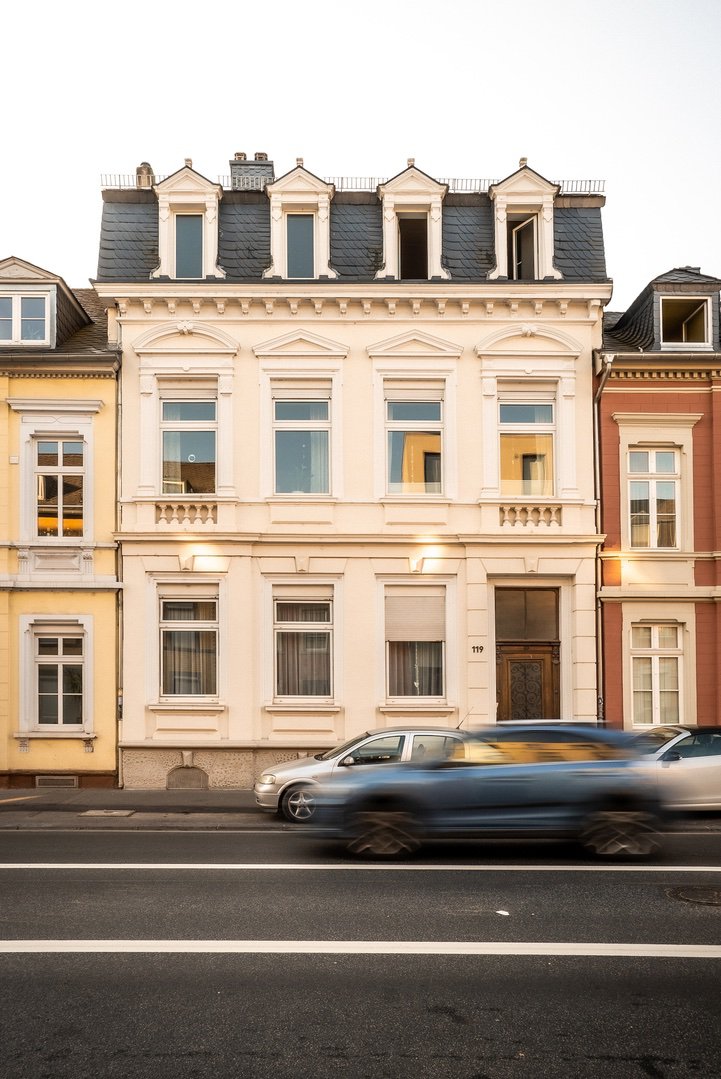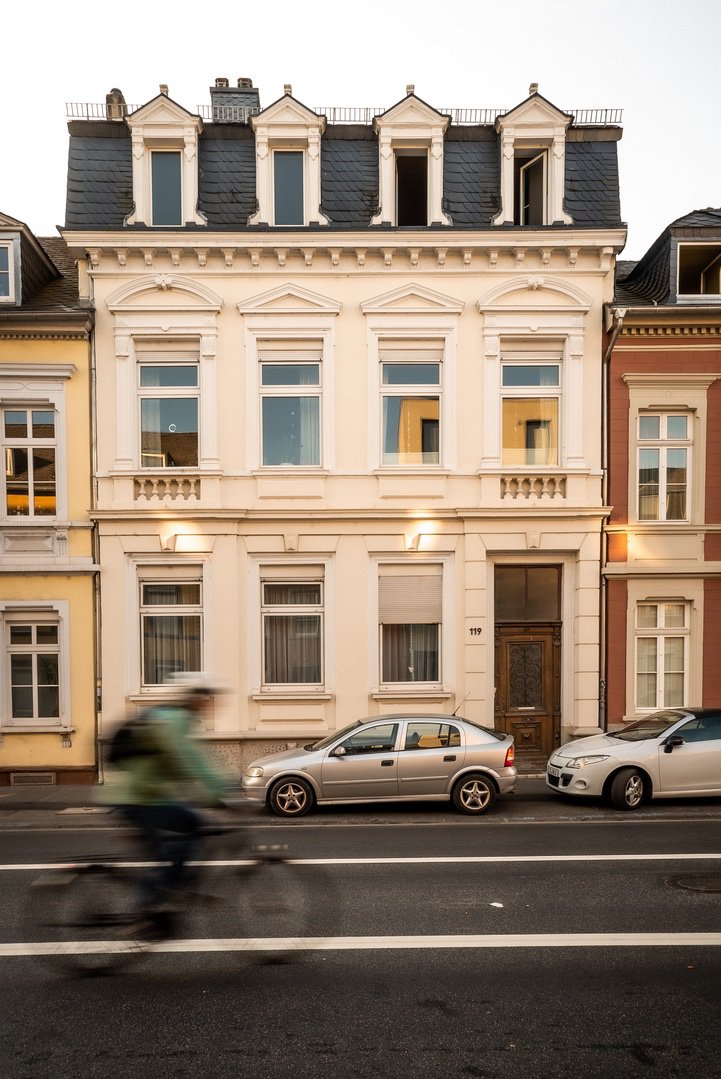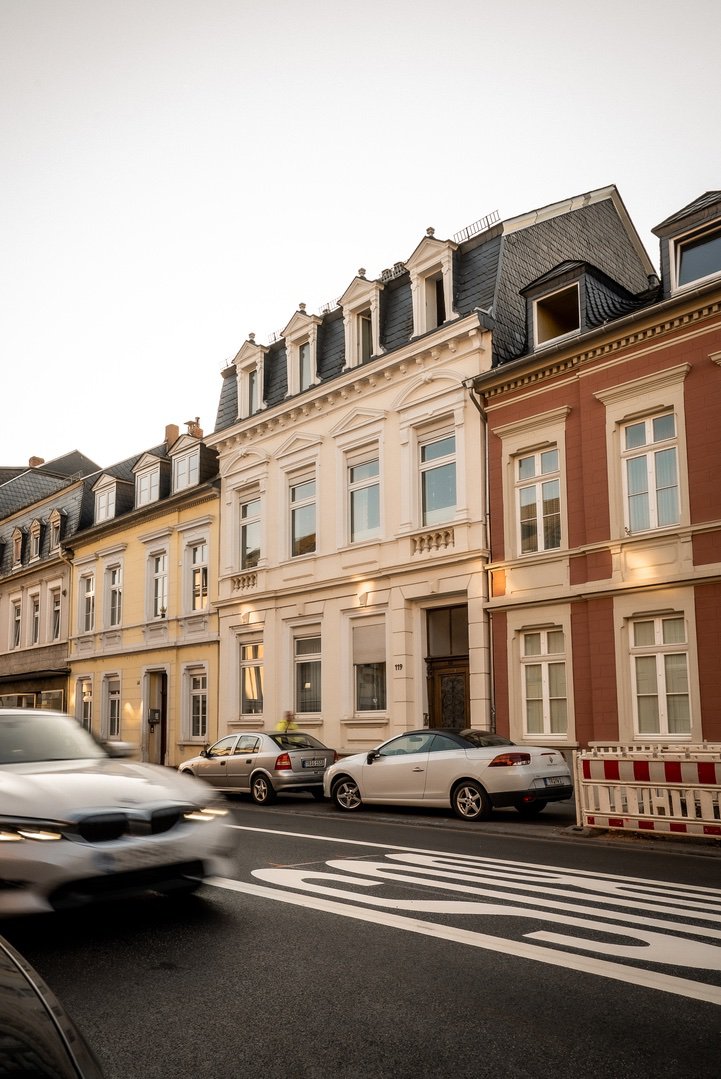 In 1908, Adele Elsbach, a remarkably modern Jewish artist for her time, was born in the house at Paulinstraße 119. She came to the attention of the Stadtmuseum Simeonstift when nine drawings for coloured glass windows were auctioned off in a 2018 campaign house. The works captivate with their clear, formally reduced, sometimes futuristic-looking formal language. Adele Elsbach oriented herself towards the then current art movements of Art Deco, Cubism, Futurism and Bauhaus. She was obviously one of the young women who knew how to take advantage of the new opportunities for education in the fields of architecture, arts and crafts that were available during the Weimar Republic.
Unfortunately, we know almost nothing about her schooling, professional training and subsequent life. Her parents were the tailor Eduard Elsbach and his wife Franziska, née Marx. When the National Socialists came to power in 1933, the exercise of a profession was considerably restricted for Jewish fellow citizens. Adele Elsbach was certainly also affected by this. In 1936 she was still able to obtain a driving licence, but as a Jew she had to hand it in again in 1938. At that time she was working as a teacher at the Jewish primary school. In her identity card issued in 1939 (as in the address book of the city of Trier from 1930), she was listed as an artisan. In May 1941, while working as a teacher, she wrote in the diary of her pupil Marianna Reusch, née Elikan: "Only the real is true and the true is genuine. Adele Elsbach wishes you all the best".
Already in October 1941, her colleague Else Huth was deported. Adele Elsbach apparently continued to run the school alone until it was closed in the summer of 1942. But she was not spared the fate of her colleague either: after being expelled from her flat and forcibly relocated within the city several times, she was brought to the Bischof Korum House at Rindertanzplatz in June 1943, the collection point for Jewish women who were intended for transport to the East. She was taken by train via Berlin to the Theresienstadt concentration camp. From there, she was transferred to the Auschwitz extermination camp on 6 October 1944 and presumably murdered a short time later.
Author: Dr. Bernd Röder
Editorial staff: Prof. Dr. Frank G. Hirschmann